Mural is a visual collaboration tool that's backed by the might of Microsoft. As such, this is widely used in some of the biggest businesses worldwide and has been really well-refined, making it a useful tool for use in education.
Since Mural is rich with features yet simple to use, it can be a helpful way for teachers and students to be together in a digital space. So for example, it can be useful in a flipped classroom but also in a traditional one, where students can follow a presentation on their own devices and even interact.
So is Mural what you need?
What is Mural?
Mural (opens in new tab) is a digital collaborative whiteboard space that can be accessed via a web browser on nearly any device and is totally free to use for the basic version. This can act as an interactive space for working or as a point to access for students.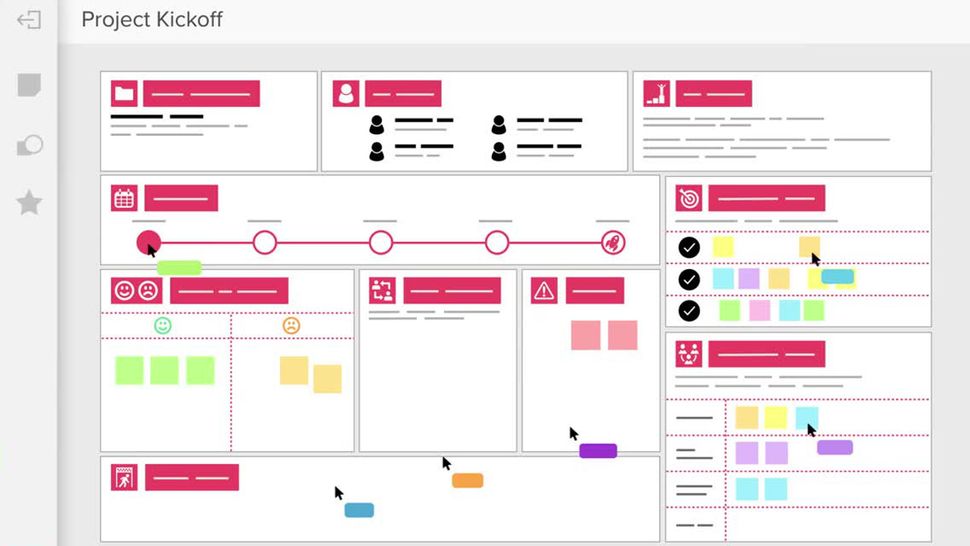 Mural works like a slideshow presentation tool, with students and teachers able to build from templates to present to the "room," which is a defined space people can be in, or not.
The idea is to offer video-based slideshows that can be seen by all but also allow to edit live while in the space, as if in the room together even when that's not the case. Lots of templates are on offer but most are business-focused, yet there are some specifically tailored to education. Either way, all of these can be fully edited.
Usefully, and as you might expect from Microsoft, there is a lot of integration with Mural and other platforms including Slack, Microsoft Teams, and Google Calendar, to name a few.
How does Mural work?
Mural is free to sign up for and is very easy to begin using, especially if you already have a Microsoft account. While it does work online, using a browser, it can also be downloaded in app form for most devices.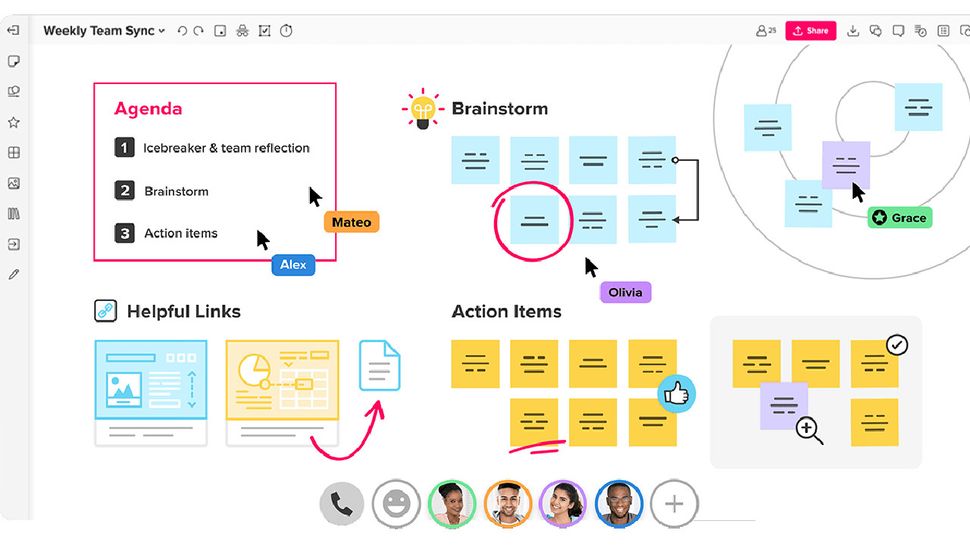 Mural is a great tool for the flipped classroom or for remote learning but it can also be used in the room with students as you present to everyone's devices. There are helpful tools for live feedback while working through the presentation but more on that in the next section.
This is very easy to use so it can be a tool for students to work with, allowing them to collaborate and create presentations together from their own homes -- making for great social learning even outside of school time.
What are the best Mural features?
Mural has a great selection of live feedback features. This includes the ability to take a poll, which is anonymous, at any time -- a great way to monitor how students are keeping up as you work through a new topic, for example.
Summon is a particularly useful teaching feature that allows you to bring all students back onto the same part of the presentation so you know everyone is looking at the same thing at the same time.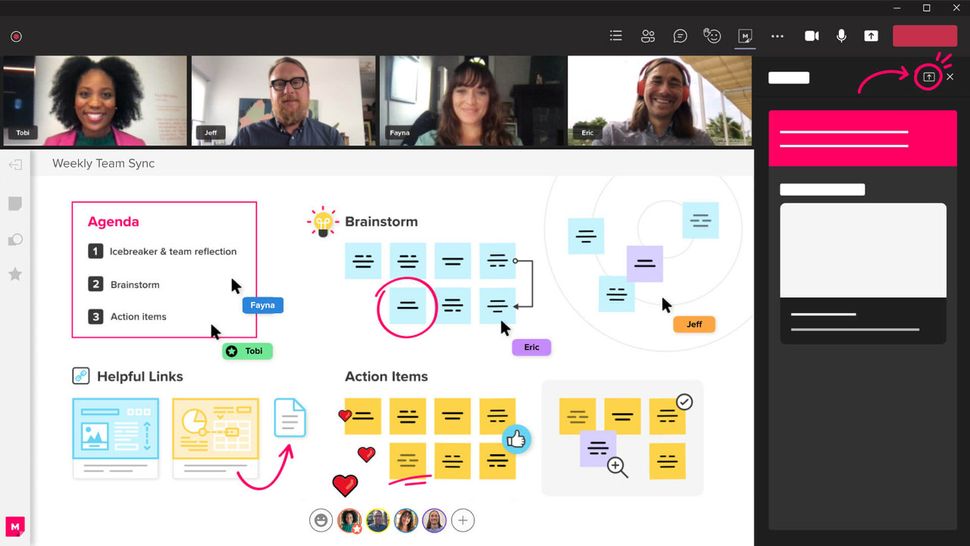 Outline is another key feature for teachers as it provides an opportunity to foreshadow what's next without revealing exactly what is coming up ahead. Complemented with a timer option, this makes for a very clearly guided layout.
Super Lock is a helpful way of locking certain objects so that only the teacher can edit. This gives students the freedom to interact with other parts knowing they are allowed to make changes or offer feedback where and when it's allowed. On the flip side of that there is Private Mode, which stops individuals contributing by hiding what they add, as you may need.
Sharing, commenting, and even live text chatting are all options in Mural. You can also voice chat if needed, a useful option for students working on a project remotely together.
The ability to draw freehand or use stickers and moving visuals all make for a very open whiteboard that can be amended live as the lesson is being taught. But with the advantage of still having access to rich media such as GIFs, videos, images, and other items.
How much does Mural cost?
Mural is free to use for the basic package. This gets you three Murals and unlimited members.
Upgrade to the Teams+ tier at $9 per member per month and you get unlimited Murlas, privacy controls for rooms, in-app chat, and email support plus the option of monthly billing.
There are also Business and Enterprise plans but these are more focused on company use.
Mural best tips and tricks
Pair projects
Have students pair up and set them the task of creating a presentation project to share with the class. This will teach them to collaborate remotely, communicate, and build together while also hopefully creating something useful for the rest of the class to learn from.
Build live
Use the tool to build a presentation with the class, allowing them to learn how to use Mural but also teaching the content of the presentation as you work through.
Go anonymous
Set an open project in which everyone has freedom to express themselves, then let them submit anonymously. This will help even more shy students be expressive and share with the class.