Date: April 23-24 2019
Location: TCEA Conference Center, Austin, TX
Presented by: Tech & Learning and SchoolBondFinder
EVENT Overview: Tech & Learning and SchoolBondFinder present this event to help K-12 school district leaders secure and make the most of their funding. Topics will include: creating flexible learning environments, developing an affordable, effective school safety plan, budgeting for innovation, tips for securing school bond dollars, and more. As with all Tech & Learning events, we'll build in plenty of time for networking and opportunities to build your PLN.
AUDIENCE: K-12 Superintendents, CTOs, CFOs, Head of Facilities, Safety & Security Officers. There is no charge for those we accept.
Want to attend? Complete this brief survey to be considered. Questions? Contact Christine Weiser, christine.weiser@futurenet.com
For sponsorship opportunities, email Katrina Frazer katrina.frazer@futurenet.com
Day One: Omni Austin Hotel at Southpark, 4140 Governors Row, Austin, TX
5:30-6:30pm | Welcome Reception
6:30-8:30pm | Networking Dinner
Day Two: TCEA Conference Center
8:00- 9:00am | Breakfast
9:00 -9:45am | KEYNOTE | Top 10 Resources for Tax Election Planning
School districts across the country must ask their voters to approve tax increases for additional school funding. Preparing for these elections is a time-consuming and daunting task, and a formula for success in one district will not necessarily work for you. In the opening keynote, Dr. Don Lifto will share strategies based on research and successful practice that can improve your chances for success while also building community trust and engagement. (Read Dr. Lifto's article, "9 Tips for Passing School Bonds" here).
9:45-10:00am | Networking Break
10:00-10:45am | Panel - school districts share best practices

School district leaders discuss the importance of involving all of your stakeholders as you embark on large bond-funded projects. They share their tips, best practices, and lessons learned for implementing effective security, facilities, and budgeting planning.
10:45-12:00pm | Working groups - rotating small group discussions on key topics: financial planning, facilities planning, security, and more
12:30- 2:30pm | Networking Lunch/Meet the Sponsors
1:45-2:15pm | Planning your Budget - making the most of your funding

This panel combines the expertise of school district leaders, building project managers, and budget consultants to help district leaders learn how to make the most of their budgets.
2:15-2:30pm | Networking Break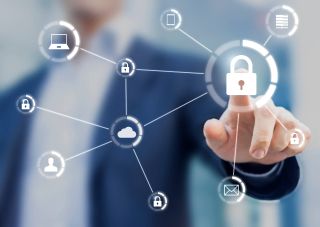 2:30-3:15pm | Safety & Security

From 2016 to 2018, over 84% of school bond campaigns listed "improving school safety" as one of their top three construction and campaign goals -- yet, NBC News recently reported that over $2.7 billion has been spent on school safety without making schools much safer. How you can prove your schools will be safer without wasting valuable funds?

Security expert Sean Spellecy will provide guidelines that can help ensure you meet your district safety goals. He'll share real-life experiences from other administrators who used this process, physical and operational security assessments that allow you to measure your school safety before, during, and after construction, security tool trends that can save your district money, and recommendations on what type of security systems, contractors, and training you need to keep your schools safe. The goal of this presentation is to give you the tools you need to prove you know how to increase school safety without wasting funds or negatively impacting the learning environment.
3:15-3:30pm | Networking Break
3:30-4:15pm | Building Planning

Top facilities managers discuss ways districts can plan for a robust infrastructure, flexible learning spaces, and other next-gen planning to ensure your school buildings will serve students well today and in the future.
4:00-4:30pm | Closing Keynote: review key takeaways
The Presenters
Dr. Don Lifto has 25 years of K-12 superintendent experience and is considered an expert in merging research and best practice in planning and conducting school finance elections. He is coauthor of School Finance Elections, a Comprehensive Planning Model for Success, 2nd Edition, and is published extensively in national journals.
Mark Finstrom is the CTO for Highline Public Schools (WA). Operating as the Chief Technology Officer, Mark's team has integrated with all areas under the Superintendent's cabinet and aids in moving the district's vision forward. His efforts around capital facility planning, smart buildings, boundary revisions, safety and security have resulted in facilities and procedures that make for flexible and effective learning environments.
Sean Spellecy is the founder and C.E.O. of NewDawn Security. During a 10-year career as a teacher/school principal Sean began putting the pieces together of what was to become the "26 Safe School Standards," and the "School Risk Determinant Algorithm." Sean formed NewDawn Security in 2010, which helps schools establish effective Security Management and Enhancement processes.